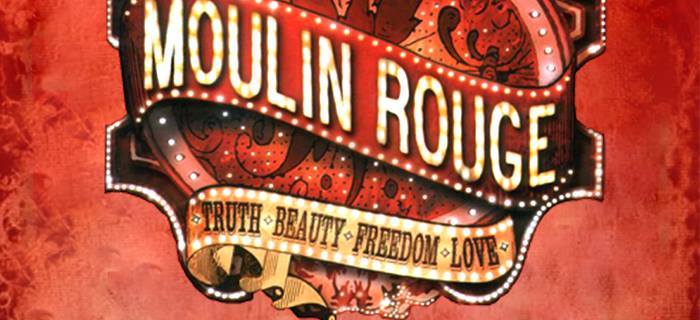 Dear Tangueros & Tangueras,
Get Ready for a romantic and sensual evening at Milonga Luna. We will celebrate Valentine's Day bringing the theme of Moulin Rouge. Bring your valentine and celebrate the special day with us. We have the honor to have the world tango champions of 2012, Facundo De La Cruz & Paola Sanz" at Luna for the premilonga workshop and a performance.
Come Dance in the Vintage Ballroom to revive the glamour and glitz of old Hollywood.
Don't forget to like Milonga Luna page 🙂
9:00 PM-10:00 PM Premilonga Vals Workshop by Facundo De La Cruz & Paola Sanz
"Circular and Chained Motions"
11:30PM Performance by Facundo & Paola Pao Sanz
About Facundo & Paola
Facundo & Paola are talented representatives of a generation of young dancers who are dedicated to the art and tradition of salon tango. Hailing from the provinces of Cordoba and Chubut, they have honed their dance for more than 10 years, 4 of which have been together. Their independent exploration of the essence of tango salon, elegance, connection, and musicality, has allowed them to create a dance that is unique, yet traditional. After winning several tango competitions in the provinces, they moved to Buenos Aires, where they are teaching and performing in many prominent venues.
In July 2011, Facundo & Paola were selected as winners in Tango Salon and Milonga by a unanimous vote by the judges in the Festival Nacional de Tango Salon. In May 2012, they were awarded 1st prize in the Vals category in the annual Metropolitano championship. They also placed 3rd and 4th in Milonga and Tango, ending up as the only couple to place in all three categories. In August 2012, Facundo and Paola won the title of World Champions of Tango Salon at the 10th World Tango Championship, judged by Maria Nieves, Olga Besio, Aurora Lubiz, Julio Balmaceda, Julio Duplaa & Javier Rodriguez.
10:00 PM – 2:00 AM Special Guest DJ Jerry Perez
Dress Code: "Moulin Rouge"
Entrance Fee:
Class & Milonga – $25
Milonga – $15
Parking: Ample Parking available at the Red Hot Ballroom Plaza. For more information, you can contact Red Hot Ballroom Studios at 818-985-7022 or Yuliana at 818-404-9718.
For Table Reservations: Please send a private message to Milonga Querida or Milonga Luna. The tables will be reserved till 11:00PM.
The Studio is located inside the plaza next to Shiki Japanese Restaurant.
Your Host,
Yuli B.