Yuliana will be participating in the following national & international events this year starting in April through September. Please check them out and let her know if you have any interests or questions regarding each event.


Yuliana will be part of the judging pannel at the Berlin Tango Contest! There will 10 Categories and great prizes – Salon Tango winners get free tickets to BsAs!
~ Regular price full registration is 125 Euro.
~ 10% off DISCOUNT CODE available for the competitors: SoCal2BOtc2019
Facebook Link: https://www.facebook.com/events/279299639637976/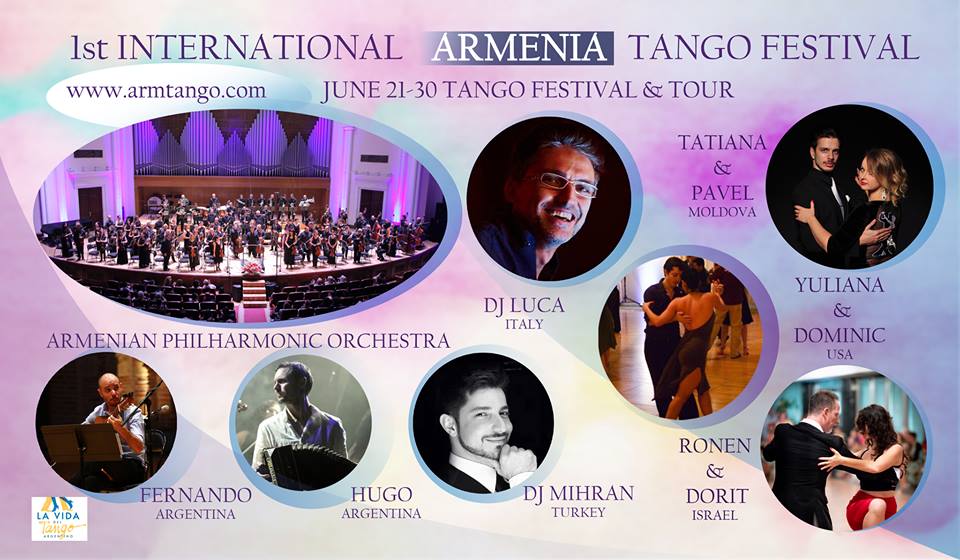 Armenia Tango Festival (June 21-30, 2019)
Available in full package from 21st – 30th of June, but if you are planning to come only one weekend, you can choose between the following options in Yerevan or in Tsakhkadzor.
• 21st – 23rd of June Festival in Yerevan
• 23rd – 28th of June Tango tour in Armenia
• 28th – 30th of June Tsakhkadzor (all inclusive)
Facebook Link: https://www.facebook.com/events/279299639637976/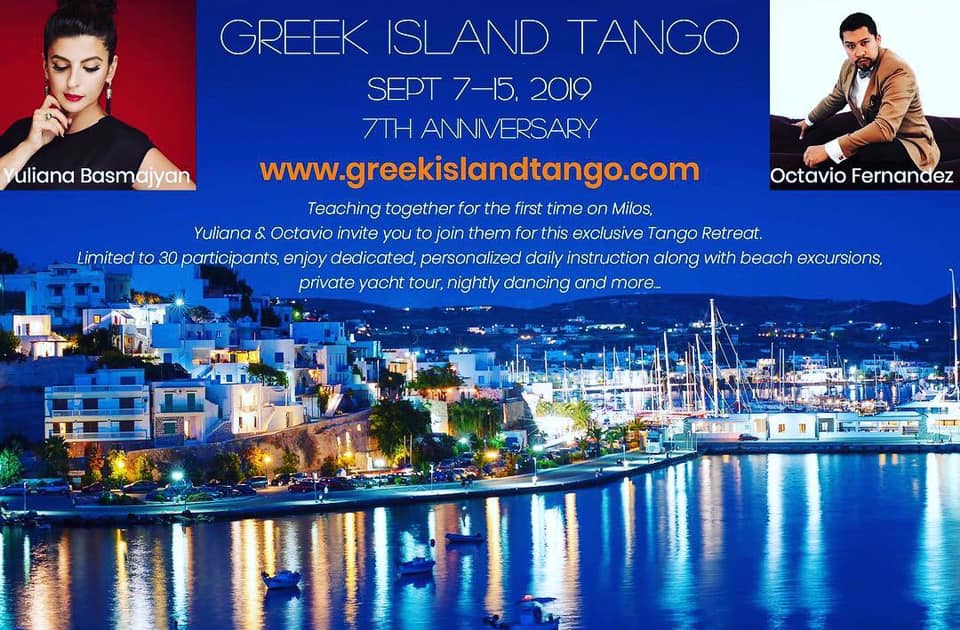 Greek Island Tango Retreat featuring Yuliana & Octavio
(Sept 7-15, 2019)
Early bird packages:
•Double room: $1,850
•Single room: $2,250
8-Night Retreat Package Includes:
•Beachfront Hotel w/Breakfast
•Catered Orientation Dinner
•Daily Intensive Tango Classes
•Nightly Milongas
•Gala Night w/Performances
•Traditional Greek Dinner Night with Live Music
•Farewell hosted dinner party
•Daily Beach Outings
•Excursions to Ancient Sites
•Private Yacht Tour
•Personalized Travel Planning
Facebook Link: https://www.facebook.com/events/218439535758966/
Southern California Tango Championship + Festival (aka "SCTC")
Popular annual tango festival & competition in Los Angeles, California. World-renowned maestros, live music, workshops, and fun tango competition with incredible prizes.
For more info and registration, visit www.socaltangochampionship.com
TRUNKSHOWS & PRIVATE SHOE PARTIES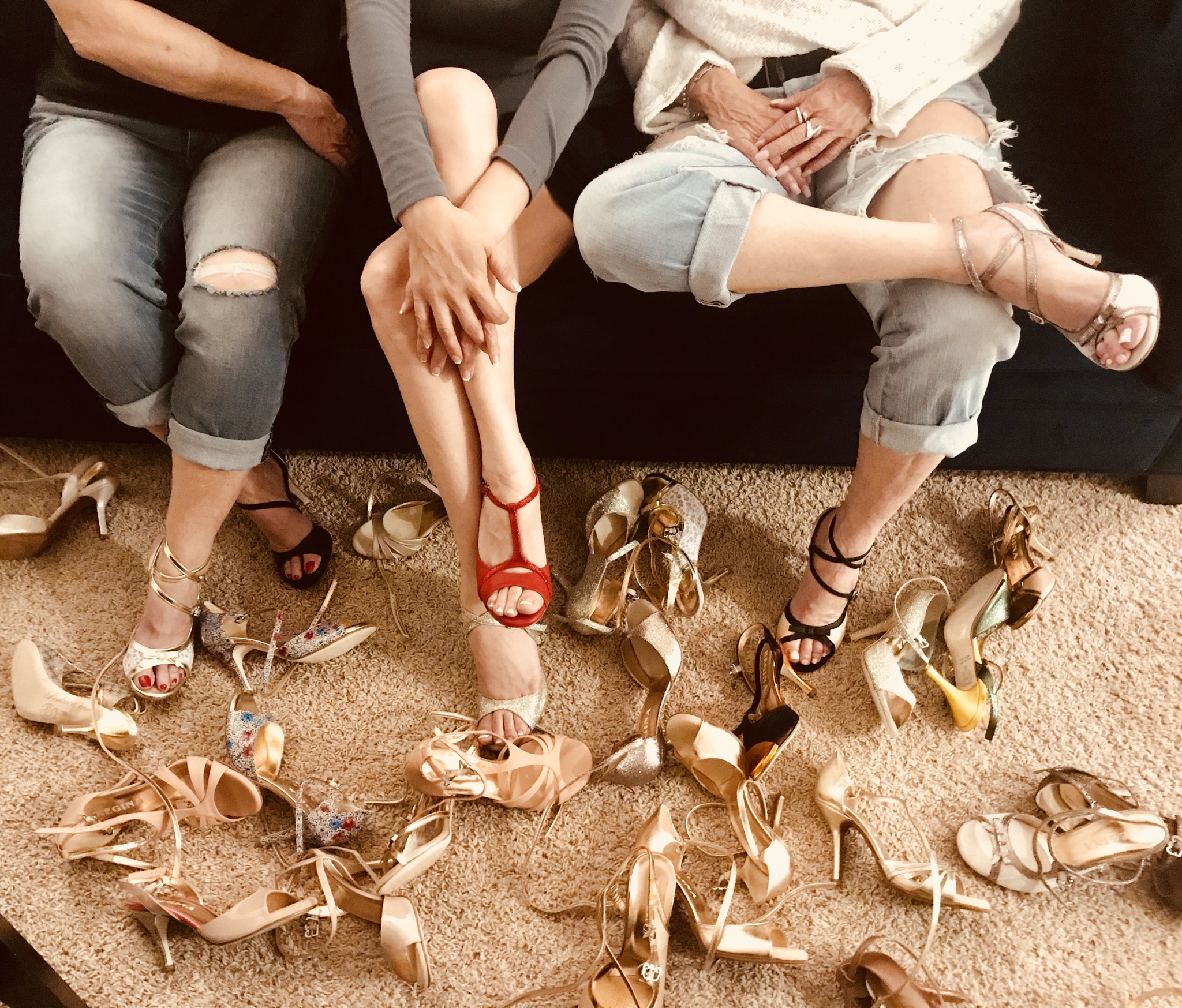 Fashionistas ~ join us at special events and trunk-shows 2019!
Tango Shoe Parties… there is nothing better than a group of girls sipping on wine and trying on all their favorite Regina shoes. We invite you to organize a private shoe party with all your friends, and in return you will receive exciting bonuses. Whether you have a special event or just want to be the first to see our new collections, our Tango Parties will be a hit.  Contact Yuli for more details!