It was a wonderful morning performing for 

on February 13 hosted by Mar Yvette who was such a lovely lady. We were featured during the 9AM to 10AM segment. We started our morning very early at 7AM with a cup of tea at nearby restaurant in Long Beach.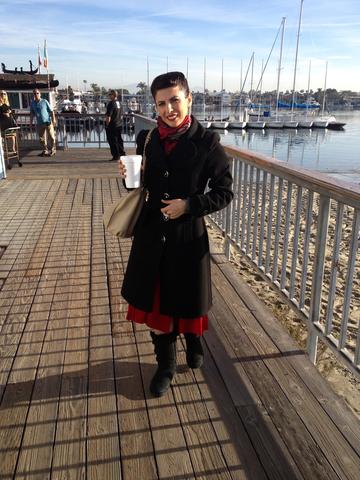 Then we headed in a rush to the scene where they were going to do the shoot. Brian decided to change right in the middle of the street since we had no other options: no time and no space. haha.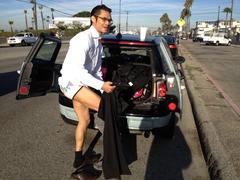 The shoot was by the water where the gondolas are in Long Beach. Gondola Getaway  is a great option for a romantic date. I would highly recommend.
What a lovely scenery it was and amazing weather. We really got lucky. We met the whole crew who were all really funny and friendly. Everything seemed just so right and extra beautiful.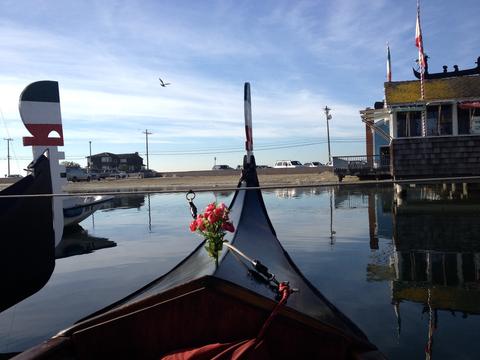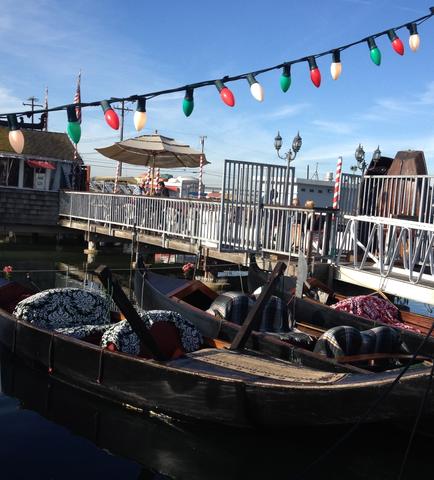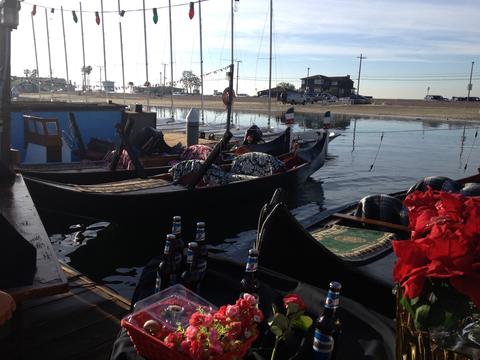 We were there to perform for the Valentine Weekend promotion of Gaucho Grill Argentinean steakhouse that is located in Downtown Long Beach and also in Brentwood. The owner of the restaurant, Adrian, the one on the photo, treated us for lunch later on.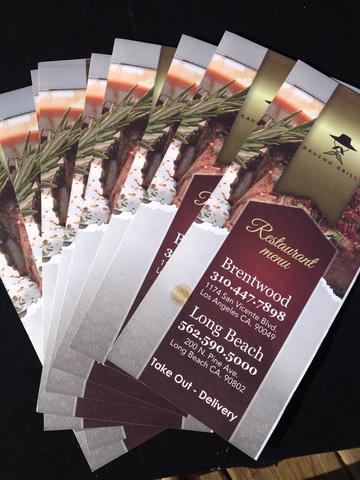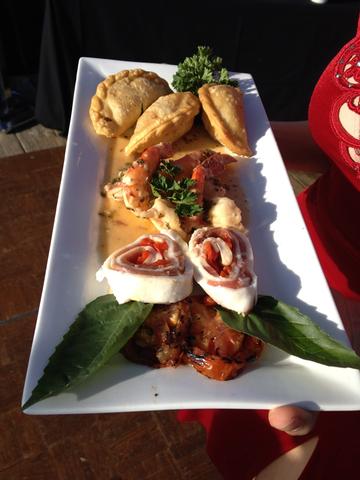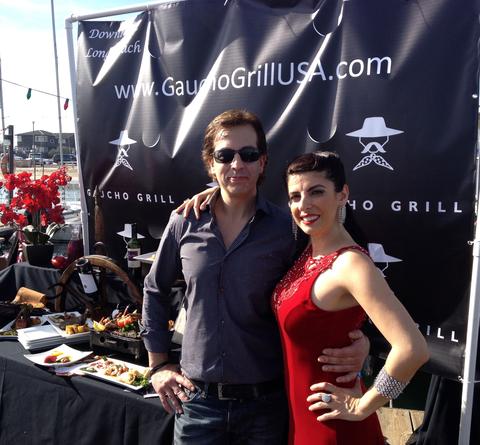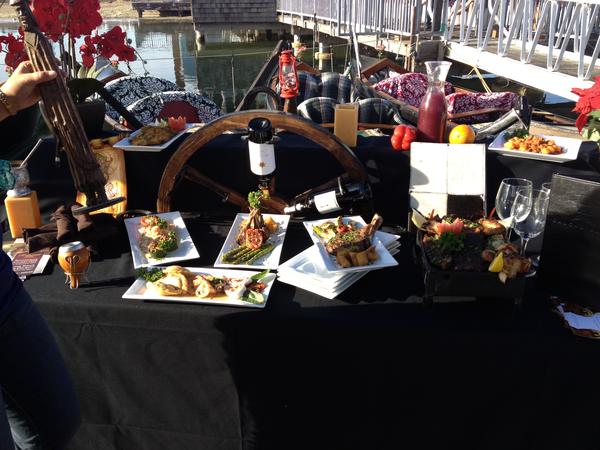 Let me tell you the food was delicious and the restaurant had a very nice ambiance. I would highly recommend everyone to go there for lunch or dinner.
"For a sizzling good time, check out Gaucho Grill in Downtown Long Beach. This casual Argentinian steakhouse is all about delicious food and fabulous wines from boutique Argentinian and California vineyards. Valentine's Day weekend (Feb 13-16) will be even more exciting with a special three-course meal ($39.99 per person) and live entertainment from US and Worldwide Tango Champions Brian & Yulianna who have taken the dance world by storm. Hot stuff!" ~ MyFoxLA.com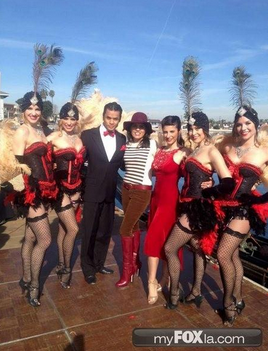 They wanted us to do a milonga number. Apparently, during the same time there was another tango shoot at Luxe Hotel by Fox La so Mar Yvette wanted us to dance to a milonga instead of a dramatic number. We were dancing to Sexteto Milonguero so it was very upbeat.
Alongside with the Gaucho Grill they were also promoting Edison Bar that is located in Downtown LA. Edison is one of LA's most gorgeous and historic bars, The Edison in Downtown LA reigns supreme as the place for guys and dolls to snazz it up, indulge in handcrafted cocktails and summon the spirit of a bygone era. Located in the basement of the 1910 Higgins Building, this sprawling speakeasy has different entertainment nightly and on Valentine's Day weekend (and every Saturday), The Eddies from Bling Divas will whisk you away to a time of exciting cabaret, glamorous flappers and unbridled energy. It's sassy, sexy and always entertaining! Put on your dancing shoes and dress to impress–vintage style is encouraged.
They had the beautiful showgirls with us who performed one number. I loved their outfits with feathers. They asked us to dance alongside with them inside the gondola. That was quiet an experience: first time dancing inside the gondola.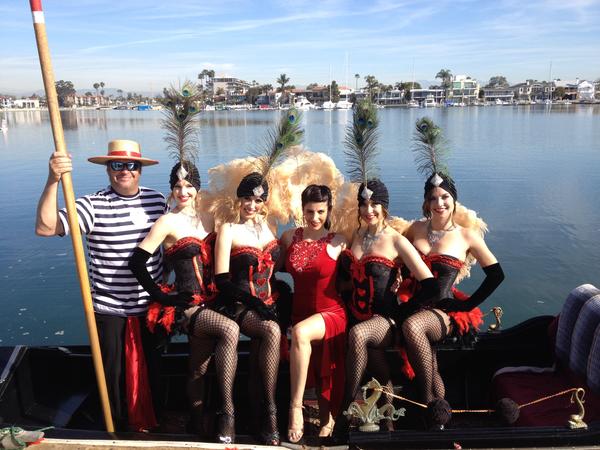 The whole experience was terrific. After the shoot we started taking pictures with Mar Yvette.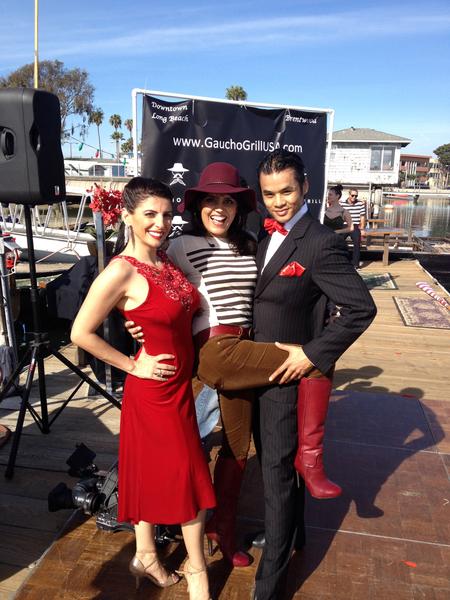 Then the cameraman of FOX wanted to take pictures of me and Brian. He was such a sweet person.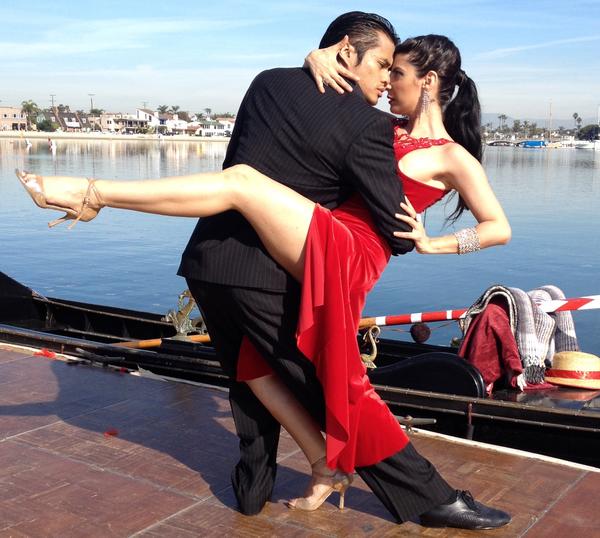 At the end they invited us to their trailer to show us the TV segment when we were performing. Mar Yvette gave me a bottle of champagne. It was definitely yummy.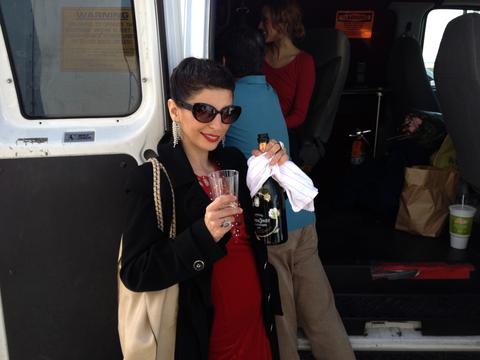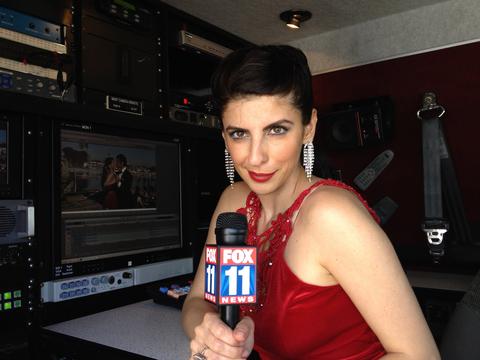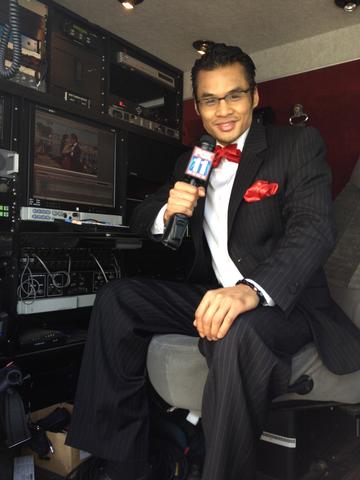 It was a wonderful morning with wonderful people. Great memories to cherish!