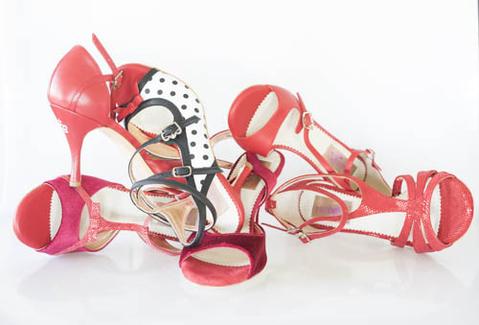 I went to Riccione, Italy in January to meet the owner & designer Eva Nataraja and get to know more about her brand. While i was there, I was visiting Regina Shop on daily basis and trying to get to know everything about this brand and also it was important to establish my relationship with Eva and her team. I remember how impressed i was when i walked into her beautiful shop. It was truly a whimsical place: nicely decorated, super cool people who work so well with each other, very calm and peaceful place, very well organized and lots of beautiful shoes and clothes. It felt like i was in Paradise, haha!
I immediately started trying all the shoe models to familiarize myself with the brand and get to know all the details about each and every single pair.  After trying them all, it was apparent that they offer shoes for all kinds of feet: narrow, regular or wide feet and offer different heel types, variety of heel sizes and shoe sizes. Regina Tango Shoes impressed me so much because they pay so much attention to details both how the shoes look and feel. They are not only like an eye candy but also shoes with great support and comfort. Plus these shoes come in both leather and suede soles which for me is very important.
After familiarizing with the brand, I immediately started hand picking all the shoes for my website. Besides that, Eva and I got into the very creative process of custom making shoes for my collection with new color combinations. I am beyond excited to receive those custom made shoes next week.  Below are the few photos to show you what's coming soon to Los Angeles 🙂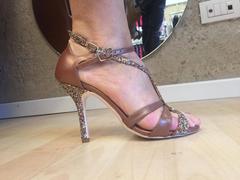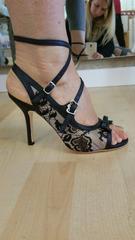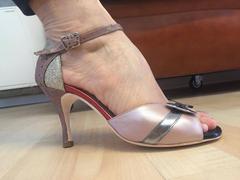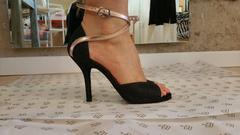 I feel very happy to be the exclusive distributor of Regina Tango Shoes in USA! I was in awe when we signed the papers with Eva!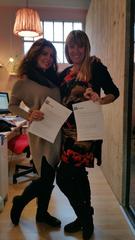 Besides the business side, it was such a pleasure to get to know Eva and her husband Marco who made sure i had an amazing time in Italy. They exposed me to the best local restaurants! I had very memorable lunches and dinners with them.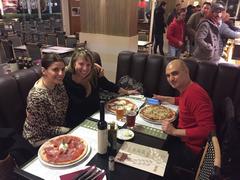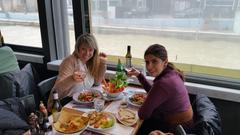 I also had a chance to watch their group class at their shop and dance with Marco who is a lovely tango dancer!
I feel grateful to Eva and Marco for making me feel at home and giving me the best hospitality! Most importantly, i am happy to have made new friends!
I feel so happy to have the privilege to represent Regina Tango Shoes in USA! I am completely inspired by this brand in many ways. This brand offers maximum comfort, beautiful color choices and combinations, variety of models, extra padding, and most of all high quality customer service. It was even more impressive when i learnt more about Eva Nataraja's background as a fashion designer.
She actually has a masters of arts degree in Fashion Design. After graduating, for over 12 years, Eva was in high fashion working for famous designers such as Jean Paul Gautier, Hugo Boss, Custo Barcelona, just to name a few. Later on she decided to work for herself and made her own line called "Nataraja's BeachWear". When she started dancing tango, after several years, she realized there was an absence of glamour, comfort and good quality in tango shoes.
First, she started making  tango shoes  for herself and her friends friends then in  2007  Eva decided to specialize in the production of handmade shoes. In 2008 she created the brand  Bandolera  tango shoes, then several years later she started making  Regina Tango Shoes combining  quality, passion, elegance  and  comfort .These multiple aspects allow us to say that Regina Tango Shoes  are by far the best  tango shoes in terms of comfort, class and safety during the dance.