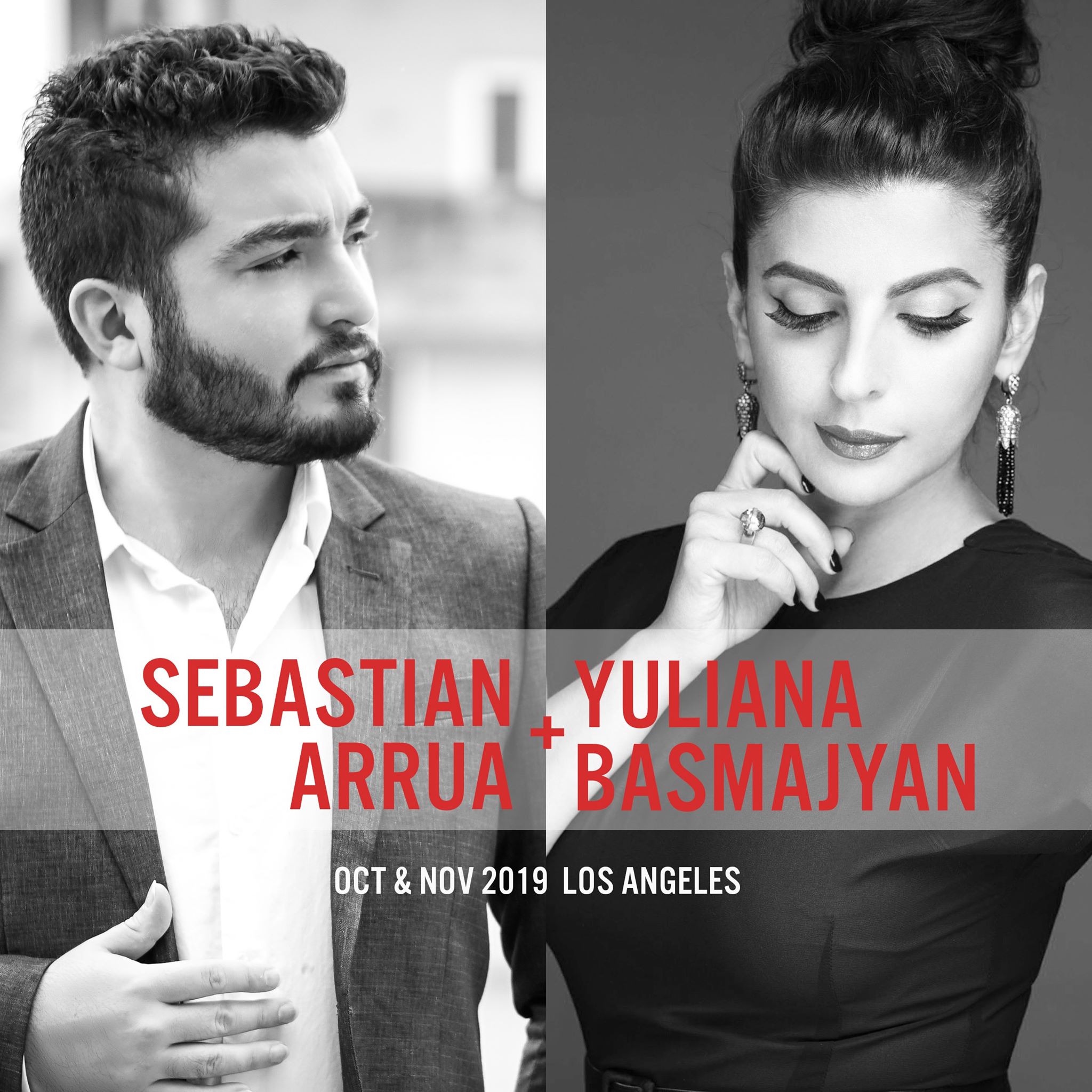 Sebastian Arrua & Yuliana Basmajyan teaching in Los Angeles
October 2019 through February 2020
Saturday: Oct 26 – Practica Mariposita 5:30-8:30pm ($10)
DJ Sebatian Arrua
Sunday: Oct 27 – All Level Milonga Workshop 2:00-5:00pm 
Price: $50 pre-register, $60 at the door
Online Registration ends on October 26th at 12:00am. You are welcome to pre-register at Practica Mariposita.
Location:  YULI B Dance Studio/Showroom
Address: 1126 North Florence Street, Burbank,CA  91505
This Milonga Workshop is designed to take your dance to the  next level and tackle the many challenges  of the milonga dance.
Leaders are you having a hard time transferring dynamic movements to your partner?  Followers, do you find yourself  missing the lead??
Well, get ready to explore milonga & build your confidence while learning the many  aspects of this dynamic dance.
The focus  of the workshop includes:
Technique for walking and movements
Concepts of milonga and rhythm
Connection and improvisation
Musical interpretation
Reaction to different dynamics
Movements in crowded spaces
ABOUT SEBASTIAN ARRUA
Sebastian has been a dedicated tango teacher for the last 13 years. HIs journey in dance began at the age of 8 as a folklore dancer. He reached the finals in several disciplines of Argentine folk dances at the prestigious tournament called "Torneos Jeveniles Bonaerenses". In 2003, he graduated with a national dance teaching qualification from the National Dance School of Buenos Aires. He has performed in some of the most prestigious theaters in Argentina including Teatro Colon. He has spent much of his career touring and teaching abroad including Australia, New Zealand, Indonesia, Germany, Holland, Denmark, Italy, Slovenia, Canada and United States.
SEBASTIAN'S  PHILOSOPHY ABOUT TANGO
Sebastian Arrua's personal style of dancing is based on salon technique, but influenced by a rich variety of sources. Sebastian believes the most important aspect of Tango is the dialogue and the deep connection between the couple, expressed with elegance and fluidity. As a teacher, he focuses on the mechanics of movement as a way to facilitate that connection.
For Sebastian, tango is an incredible world that expresses a culture and a way of being, which he strives to share with his students. Enabling them to express themselves in their own dance, deepening their understanding and experience of Tango.
Stay Tuned. More Classes Coming Soon!